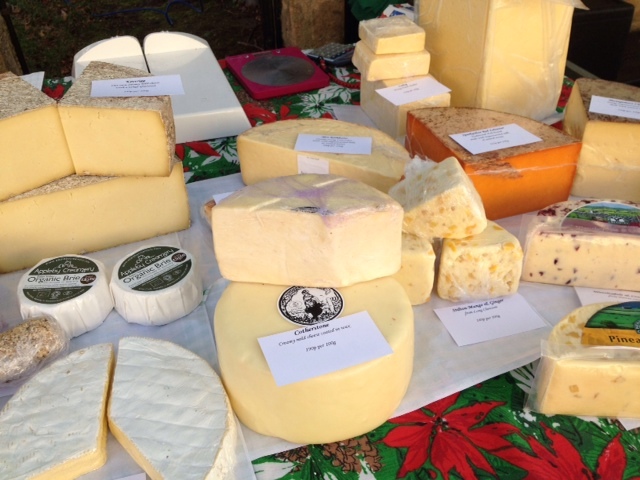 Did you know August is National Sandwich Month? – No! well, it makes for a great excuse to visit Sue's Bread (not that you really need one one). All of Sue's bread is hand made using a range of traditional and less known recipes from around the world. Plus, now being the month to fire up the grill, you can take the opportunity to turn the humble sandwich into something magnifico!
We are blessed at the farmers' market with some fine locally reared meat and game producers including, Deer n Dexter, Mainsgill and Westholme Farm. Although sandwiches were invented as a convenience food, they're perfect around the barbecue and a good opportunity to pack in the veggies.
So now you have the raw ingredients, it's time to get creative on the patio. Try adding cucumber and onion to your burger, with avocado and sauerkraut to spice up proceedings or even, a little hummus lightly spread. Smoked trout is another great way of filling your bread and much more interesting than plain old tuna. Bessy-Beck offer some of the finest trout around.
During these summer months we also consume acres of raw watercress, a rich source of vitamins and minerals, containing high levels of bone-building and strengthening vitamin K, and vitamin A, which is also important for eye health.
August being the month of plenty it's also great for cooking robust Mediterranean-style dishes with glossy aubergines, sweet peppers, courgettes and juicy tomatoes. A visit to Katrina at Bluebell Organics is highly recommended, not forgetting our great leader William with his darkening blackberries ripened on hedgerows, home-grown plums and delightful lighter greengages.
We the farmers' market would like to take this opportunity to thank everyone who visited the Taste of Teesdale Festival at Raby Castle. Once the rain cleared, it turned into a lovely day, where friends and family made the most of the good weather inside the castle gardens and of course the great food, drink and crafts. Did I mention the man crèche?
Enjoy your summer.
Keith Palmer