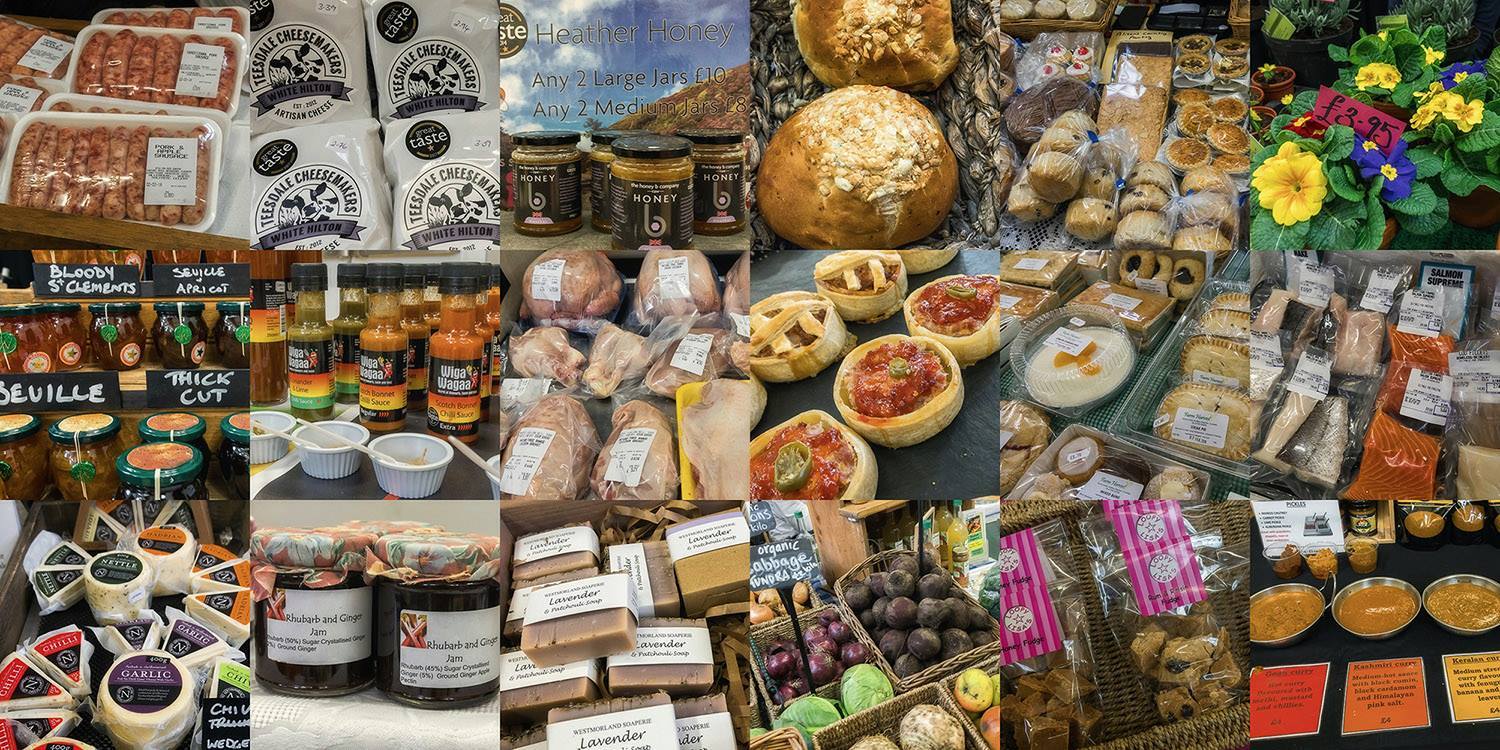 This December, the Barnard Castle Farmers' Market will host some of the most popular stalls featuring a wide range of artisan food and crafts from the North East. You will find a wide range of products which make perfect Christmas presents, as well as produce to enhance your Christmas celebrations.
This month you can expect to find meat and vegetable produce that was naturally or organically grown, with meats raised humanely on pastures. Our cheese traders will offer a wide range of delicious handmade produce.
You'll also find free range eggs and poultry, homemade award winning jellies and jams, not to mention, our famous fudge, ginger wine and puddings, game and fish, spicy sauces and lots more.
We're outdoors on the cobbles in Barnard Castle the first Saturday each month.